Simon Lardner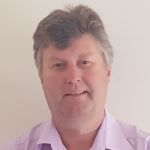 Director
Challenge Networks
Simon is the co-founder and Managing Director of Challenge Networks, a Telecommunications System Integrator specializing in the design, build and management of small scale carrier networks around the world
He has over twenty-seven years of international experience in the Telecommunications industry.  Initially starting his career in AMPS mobile network R&D he latter moved into national and finally global roles in mobile network design, deployment and support.
Originally growing up on a farm, he has had the privilege of living in more than six countries and working in more than forty but is now happy to call Australia home.
Simon has a degree in Computer Engineering from RMIT and a MBA from Melbourne Business School.
A case study: Voice over private LTE – separating fact from fiction
Private LTE is now generally accepted by the mining industry as the default solution for large-scale industrial wireless applications. There is, however, some debate and confusion regarding the practical implementation of voice functionality within LTE, especially with regard to replacing or augmenting legacy P25/Tetra/UHF/VHF solutions.
This presentation seeks to provide some insight and give practical recent customer deployment examples of voice on LTE. Discussion will focus on a recent LTE network deployment delivered to Beach Energy, where its new oil and gas field has only an LTE-based voice solution, with no legacy UHF/VHF network. This is believed to be one of the first such deployments in the world.