Roger Kane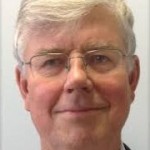 Roger has extensive management experience within Australia and Asia in technology related businesses including IT, telecommunications and engineering.
Currently Managing Director at Vicom, Roger has particular experience in distribution and service related businesses.
A member of the Australian Institute of Company Directors Roger holds a BSc(Physics) from Imperial College London and an MBA from Deakin University.
Will Fibre Keep you regular or give you indigestion?
Traditionally, penetration of fibre into LMR has been minimal. The impending deployment of PSMB, the increasing popularity of private LTE and ultimately the densification of networks, as 5G technologies are deployed, will mean that the ability to work with fibre technologies will become an important part of our working lives.
This presentation overviews the trends driving the use of fibre and some of the construction and test techniques commonly used in deployment and maintenance.