Craig Copes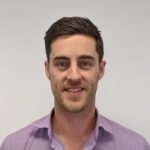 Solutions Architect
Aqura Technologies
Craig Copes is a Solutions Architect at Aqura Technologies. Craig provides technology and business guidance for Operational Technology (OT) and IT sectors in the resources and government industries. Craig has helped numerous clients implement new technologies, such as LTE and IIOT, with a focus on developing client requirements, RF design, contractual documentation and determining business and operational value for the client.
Resources case study — MCPTT, data and security all in one broadband network is a reality
With an increased focus on maximising benefit from communications networks, resource companies are starting to turn to networks that can address voice and data needs all in one. When the two use cases are combined and with a vendor market that is developing products to suit the industrial enterprise sector, the business case for this type of network is becoming a reality. This new world introduces the possibility for MCPTT, either complementary or as a replacement to existing LMR networks, and Industrial Internet of Things (IIOT), leveraging sensors to understand the supply chain through the use of data, all in a secure communications network.