Andrew May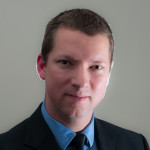 Licensing Manager
Spectrum Engineering Australia
Andrew is the licensing manager at Spectrum Engineering Australia Pty Limited – the leading provider of radiofrequency planning and licensing services in Australia. He is conversant in licensing options for microwave backhaul, two-way radio, telemetry and broadband wireless services among many others. Andrew leads a team of professional engineers who provide licensing solutions to all sectors of the radio industry including the major carriers, government and private.
Andrew holds a Bachelor of Computer Engineering with First Class Honours from the University of Wollongong (2003). He is accredited by the Australian Communications and Media Authority to issue Frequency Assignment Certificates and Interference Impact Certificates, and holds Approved Radio Certifier (ARC) status under New Zealand's Radio Spectrum Management (RSM) branch.
Spectrum for private LTE networks — things are looking up
Vast amounts of spectrum have been allocated for broadband wireless services in Australia over the past two decades, but the nature of the allocation process in most instances — the auctioning of spectrum licences — has resulted in most of that spectrum ending up in the hands of the major carriers.
Against this background, the spectrum opportunities for private LTE networks – usually smaller regional enterprises — are limited. But some opportunities do exist, and recently the ACMA has announced its intention to make available an additional 175 MHz of spectrum at 3.4 GHz in remote areas. Find out in this presentation how you might be able to take advantage of this new availability.