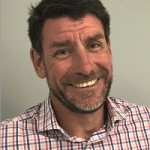 Practice Manager – Technology Risk
Titan ICT Consultants
Mourad is a highly motivated individual with an extensive background in business, technology risk and security, systems process improvement, risk, goverrnance and business integration. He possesses a unique combination of expertise through influential and tactical management skills, together with having a hands on approach, making him a dynamic solution strategist.  Mourad excels at grasping the bigger picture; envisions broader challenges, marshal resources and motivating managers and team members to resolve business challenges with energy, resourcefulness and tenacity. He has been engaged by several large private and public companies in Australia and overseas.